PERFORMANCES
January 31, 2013 Valerie was honored to be performing with pianist Azzaam Hameed for the Gala Celebration for David Oliker, CEO of MVP Health Plan, at Proctor's Theater at 7pm
February 11, 2010 and February 25, 2010 Valerie will perform standards at the piano bar with her accompanist, Azzaam Hameed at 677 Prime in Albany, NY 12207 from 6:30pm to 10pm
Valerie opened the concert headlined by Livingston Taylorat the Troy Savings Bank Music Hall on Sunday, November 22, 2009at 7pm in Troy New York to benefit Capital Region Homeless
Valerie's version of "Lean On Me" from her My Girlfriends Quilt album
was featured in the Mother's Day episode of
LIVE with Regis & Kelly on ABC, May 11, 2007

"Don't Call Me Yours," a song Valerie co-wrote with Trey Bruce and Brittney Cleary
has been licensed for use in the MTV movie, "My Super Sweet 16 The Movie"



Valerie has a cut on the
new McKaylis album, recorded in Nashville
with producer and co-writer Steve Ivey
of IMI Music International
titled, "Stick Around"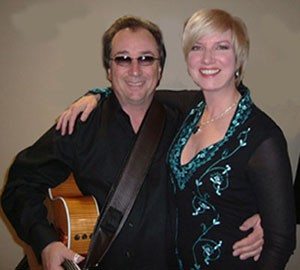 How cool was this?
I got the chance to open
for one of my musical influences,
Jim Messina! at the
WAMC Performing Arts Studio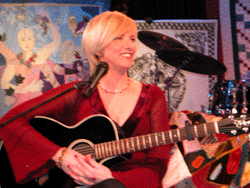 Valerie produced and starred in a one hour music
special "My Girlfriends Quilt" with WMHT

The show premiered on June 9, 2004 and airs frequently PBS's HDTV stations throughout the country check your local listings for times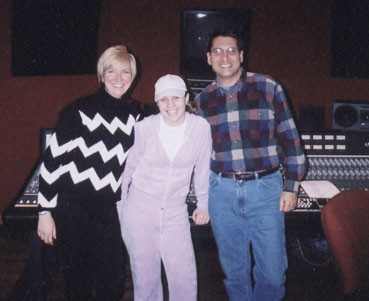 Valerie co-wrote with Nikki Cleary and many top songwriters. Here's Valerie and Nikki with Jason Blume at Cotton Hill Studios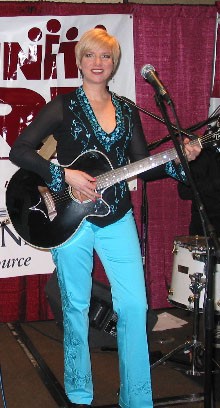 Valerie'performed at WGNA's Country Chili Cookoff

Photo by Fred Moody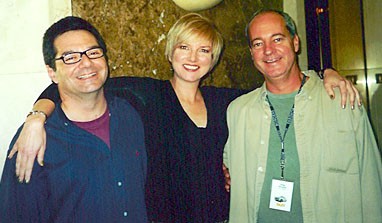 Attending the TAXI Road Rally in Los Angeles was great! Here's Valerie with TAXI head Michael Laskow and vice president Doug Minnick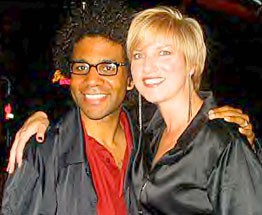 Valerie showcased at the 2NMC Music Conference in Nashville and so did fellow Albany musician Bryan Thomas



Valerie was a speaker at the Dewey Beach Fest in Dewey Beach, DE and also showcased on the John Lennon Songwriting Bus
An extraordinary artist that Valerie has begin working with, Rosanne Raneri also showcased!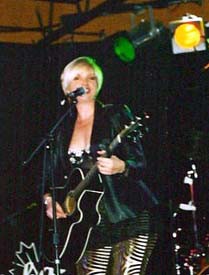 Valerie showcased at the EAT'M Music Conference in Las Vegas May 30 on the John Lennon Songwriting Bus at the MGM Grand Hotel (photo by Benny Donaghy)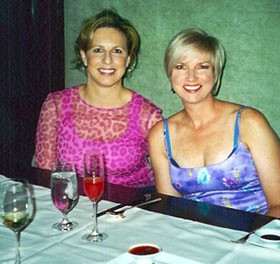 What a blast we had! Connie Howard and I networked and played at theEAT'M Music Conference in Las Vegas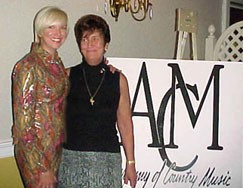 Valerie attended CRS Northeast in Hartford, CT. Here she is with Academy of Country Music executive director Fran Boyd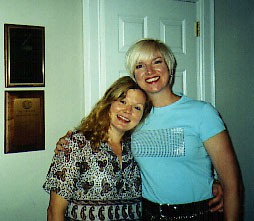 Valerie had fun writing with singer-songwriter Jonell Mosser at the legendary Harlan Howard's offices in Nashville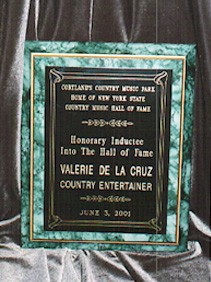 Valerie was inducted into the New York State Country Music Hall of Fame on June 3, 2001. "This is an honor I can't describe and I'm so grateful to the Hall of Fame and the wonderful upstate New York fans."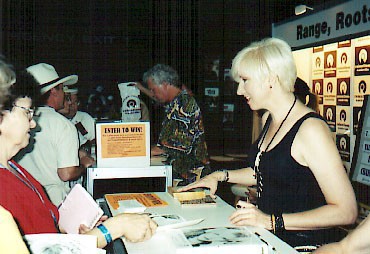 Valerie performed at the world famous Ernest Tubb's Record Shop on lower Broadway during Fan Fair, and signed autographs each day at the Relentless Nashville booth!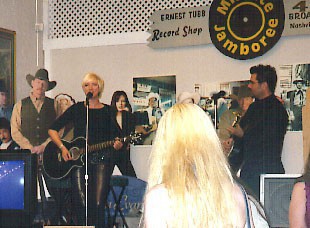 Valerie performs at the World Famous Ernest Tubb Record Shop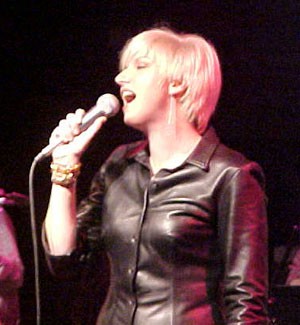 Valerie performed at the BMI Showcase at the Exit In in Nashville, TN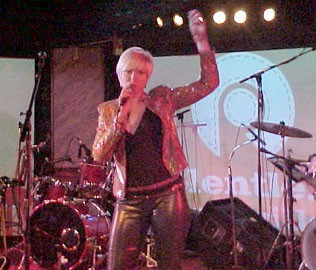 The Relentless Party weekend kicked off with a live appearance on WSM Radio 650 at the Opry. Later, the Stockyard Restaurant was packed while Valerie and labelmates Irene Kelley, T. Graham Brown and other Relentless Nashville artists took the stage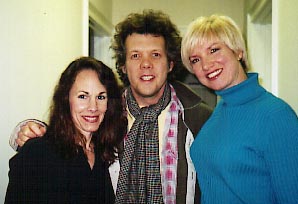 Here's Valerie at the Relentless Nashville offices with Irene Kelley and Steve Forbert..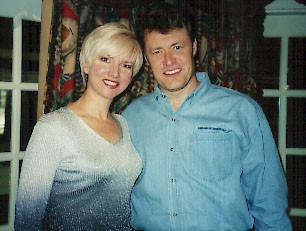 Valerie recently visited the Opryland Studios of WSM in Nashville and appeared on Bill Cody's morning show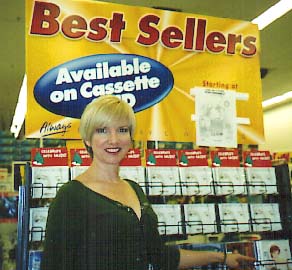 Valerie had a Wal-Mart Mini-Tour with a series of live in-store appearances to support her CD. CLICK HERE to check out the photos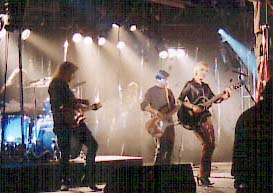 Check out the television commercial Valerie filmed for the Times Union



See the "Hey! That's My Kiss" video on the web! See the video and behind the scenes interview footage at www.TUNES.com, and
www.RollingStone.com



She had a great week in Perdido Key, FL at the Frank Brown International Songwriters Festival where she performed in the two-week extravaganza that features top songwriters from all over the country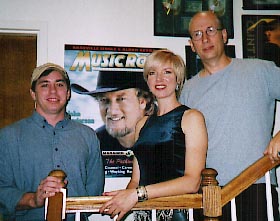 Valerie met with and performed for Music Row Magazine publisher David Ross and writer John Hood at their offices in Nashville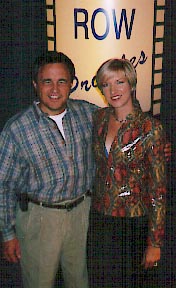 Valerie and JR Davis after filming Music Row Profiles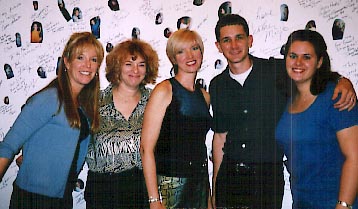 Valerie with the Nashville Gavin staff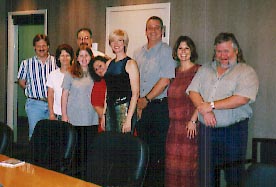 Valerie met with and performed for Billboard Magazine's Nashville staff



"They'll Never Know" has won an award in the Adult Contemporary Song Category by Just Plain Folks, the largest on-line songwriters' organization. Nominations were culled from over 6000 songs submitted in 1999. She was also nominated as Female Singer Songwriter of the Year. Valerie has been a member since its inception and is one of the organization's "mentors" that support the membership of 19,000.

Read about what inspires Valerie to write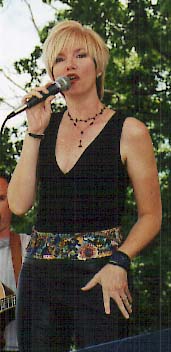 Valerie performed at WGNA 107.7/fm Countryfest 2000 featuring CMA Female Vocalist of the year, Martina McBride.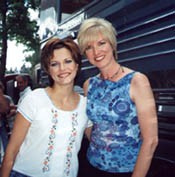 Valerie with Martina backstage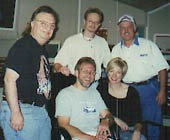 Valerie finished up the last five songs for "They'll Never Know" at Studio 19 in Nashville. Pictured here with Valerie from left to right, standing: producer Gary Tash, engineer Jim Pace, fiddle and mandolin player Joe Spivey; seated: producer Mark Oliverius and Valerie.

CLICK HERE for more info...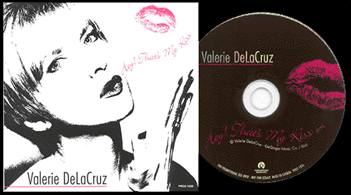 The first single from her album was "Hey! That's My Kiss"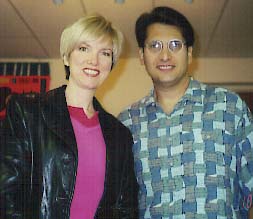 Valerie attended a songwriters' retreat at Wisdom House in beautiful Litchfield, CT, including songwriters Beth Neilsen-Chapman ("This Kiss"-Faith Hill, "Happy Girl"- Martina McBride) and Jason Blume ("Change My Mind"-John Berry) presented by SongShopsCoop.com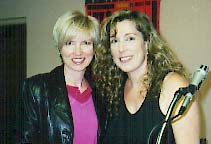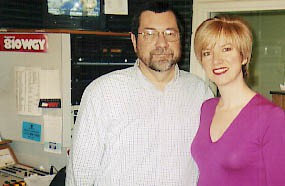 Valerie loves to sing for Don Weeks on his morning show on Radio 810 WGYam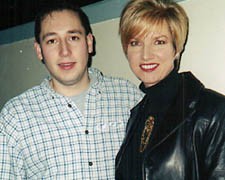 Valerie joins award-winning WGNA deejay Kevin Richards at his line-dance night to perform for his fans



Valerie was awarded FIRST PRIZE (Country) in the Great American Song Contest for "Hey! That's My Kiss," sponsored by SongwritersResourceNetwork.com!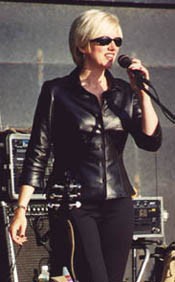 Valerie also played at WGNA's Countryfest '99, headlined by Faith Hill.





Valerie was featured in the nation's largest quilting publication, QUILT Magazine's Summer 1999 issue. Read the article HERE!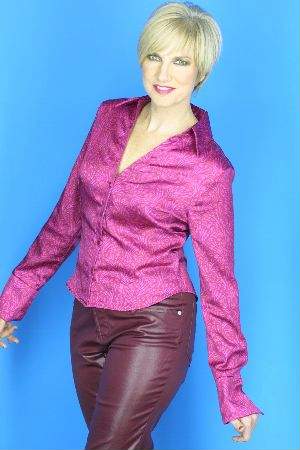 Elixir Strings and Takamine Guitars have both signed agreements with Valerie as an artist endorsee. She'll use their products exclusively and be involved in their promotional efforts.



Valerie won 2 of the 4 awards she was nominated for from the Northeast Country Music Association in 1998: Songwriter of the Year, and Song of the Year for Hey! That's My Kiss.

Valerie has two independently released CD's:"My Girlfriends Quilt" and "Bootleg" which are available to hear and purchase right here on the website. Head on over to the ORDER page or visit Amazon.com or CDBaby.com.

Management, PR and booking: DeLaCruz Enterprises LLC
or call 518-505-1659